Conferences is a web-conferencing tool that is fully integrated with the Canvas LMS. Conferences makes it easy to conduct synchronous (real-time) meetings for all users in a course. Conferences allows users to broadcast real-time audio and video, demo applications, share presentation slides, or demo online resources. These features make this tool ideal for online class sessions, lectures, group discussions, and office hours. The web-conference tool behind conferences in Canvas is called "BigBlueButton".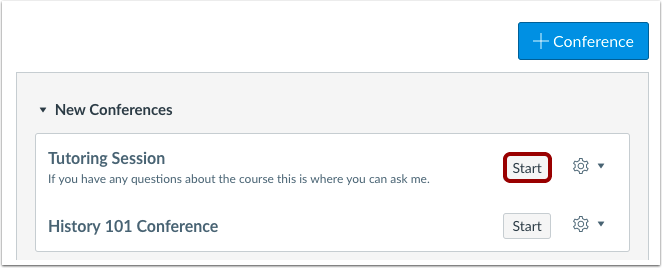 Getting Started
Download the Guides below for in-depth instructions for using BigBlueButton Conferences.
Note: Conferences is available to students at the Group level as well as to instructors at the Course level. If you are an instructor and you do not see Conferences in your left navigation menu you will need to enable it in your Course Navigation links.
Below, one of our Platform Support Specialists guides you through the various tools and functions of BigBlueButton: